"I was willing to do whatever I had to, to get myself in order…"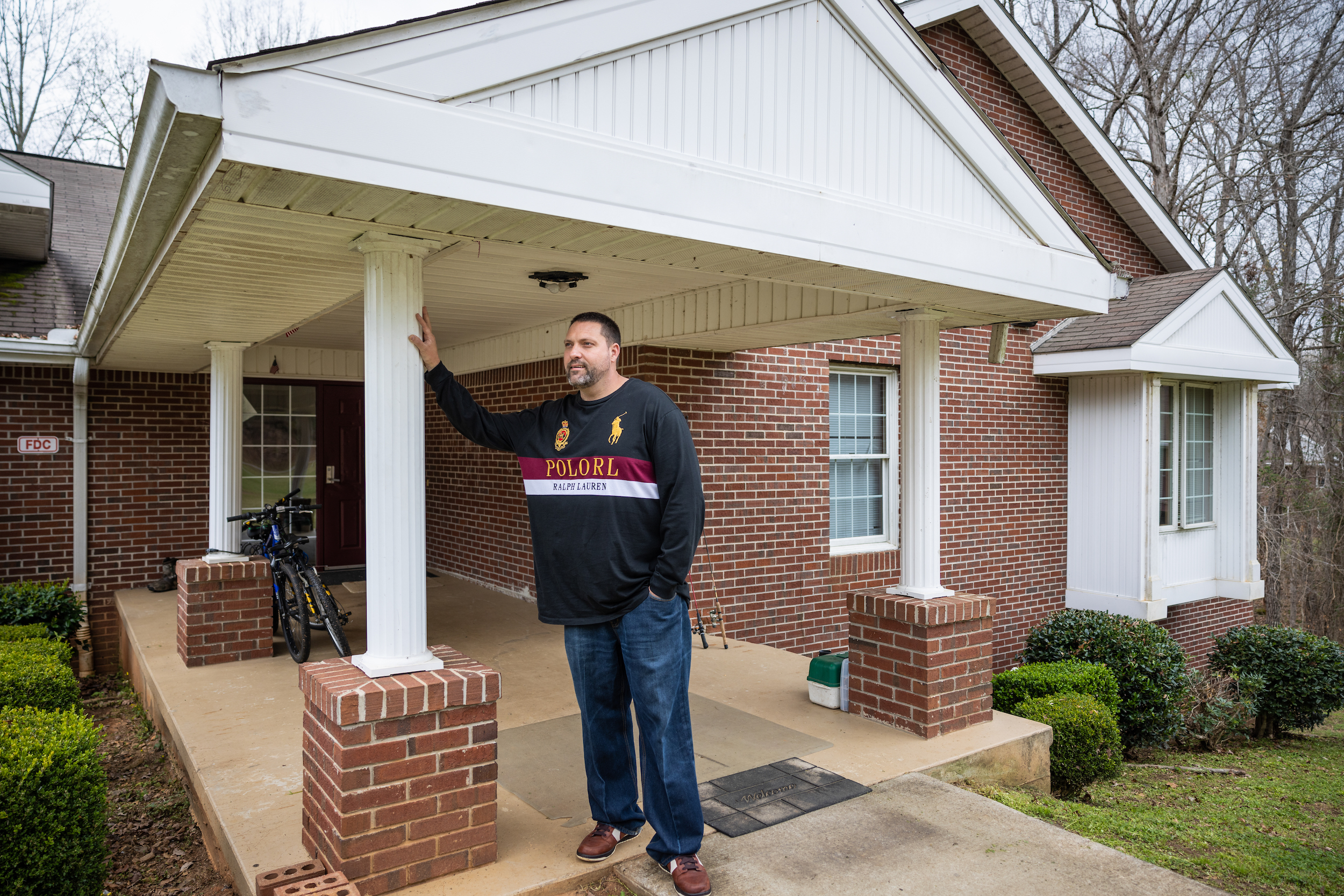 Mac never met his father. He knew him only as the man who signed his birth certificate. Throughout his childhood years, his feelings of abandonment and loss led to deep pain and heartache that he eventually tried to soothe with substance abuse.
"And with that came a lot of trouble," he says. "A lot of criminal thinking and addictive behavior." Finally he was sent to prison. Then he learned he has a son.
And that changed everything.
"I was scared that my child was going to grow up with the same feelings I had, not knowing my real father. Yet I was nowhere near being the best father possible for my son. I was hopeful I could find a place to help me become the man God designed me to be," Mac says.
When released, he came to the Mission. And he knew he was at the right place.
"I was willing to do whatever I had to, to get myself in order." 
"They were welcoming, cordial, and not judgmental," Mac says of our Christ-filled staff, who encouraged him in his walk with the Lord. "I've always known God, but I wasn't obedient. I finally started to surrender… to trust Him and listen to people here who know about living a clean and healthy life." 
As Mac grew in God's love, he found the strength to forgive his father and his heart began to heal. And through his work in our Bargain Center, he developed leadership skills younger residents look up to. "It's important they see me making the correct moves," he says, now embracing the role of a father figure.
While his future plans are still uncertain, he knows these things for sure: "I will continue to trust God, build positive relationships, and be the best father I can be."
Mac's heart is overflowing with gratitude this Thanksgiving because YOUR loving support gave him the confidence and support to rebuild his life. "I'm thankful for the Mission for showing me another way to love and be loved."
Click here to download the Fall 2022 issue of The Mission Bell