A safe place for men to build trust, relationships, and confidence in order to gain healing, stability, and self-sufficiency.
The Men's Life-Recovery Program integrates recovery care with intense spiritual development. Men are immersed in an environment of healing and wellness that meets their physical, social, and spiritual needs.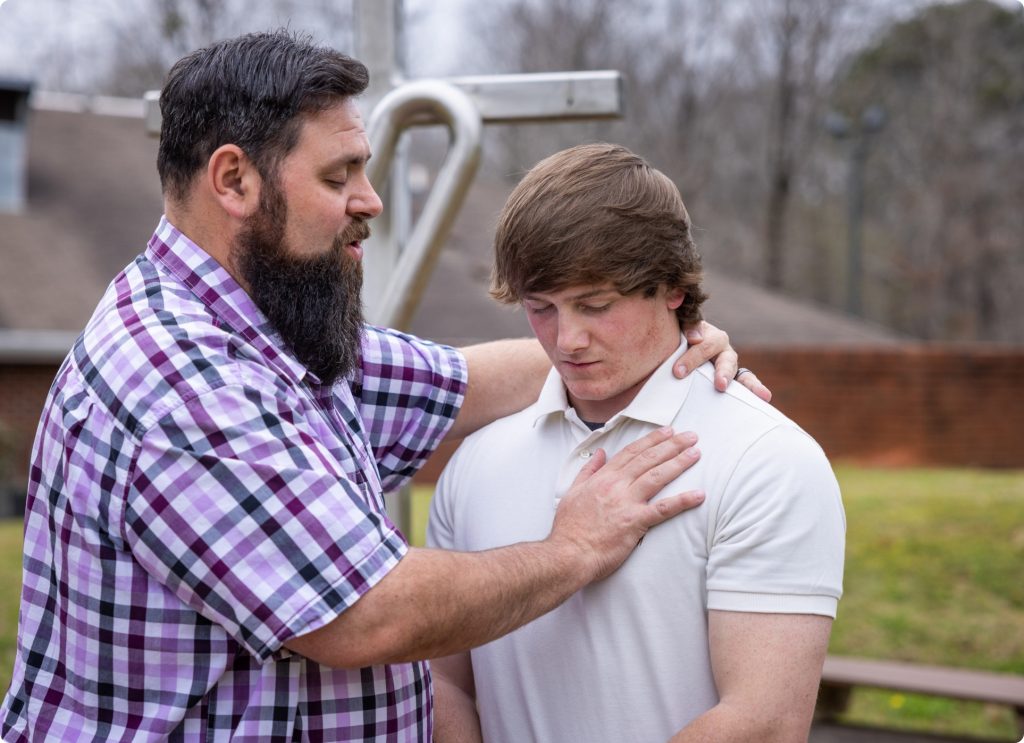 The program is presented in three phases:
Phase One
Peer Group Activities
Spiritual Training
Work Therapy
Personal & Spiritual Growth
Outside Recovery Meetings
Phase Two
Personal Growth
Fellowship
Prevention
Healthy Living
Accountability
Phase Three
 Life Preparation
Health
Long-Term Spiritual Growth
Employment
Housing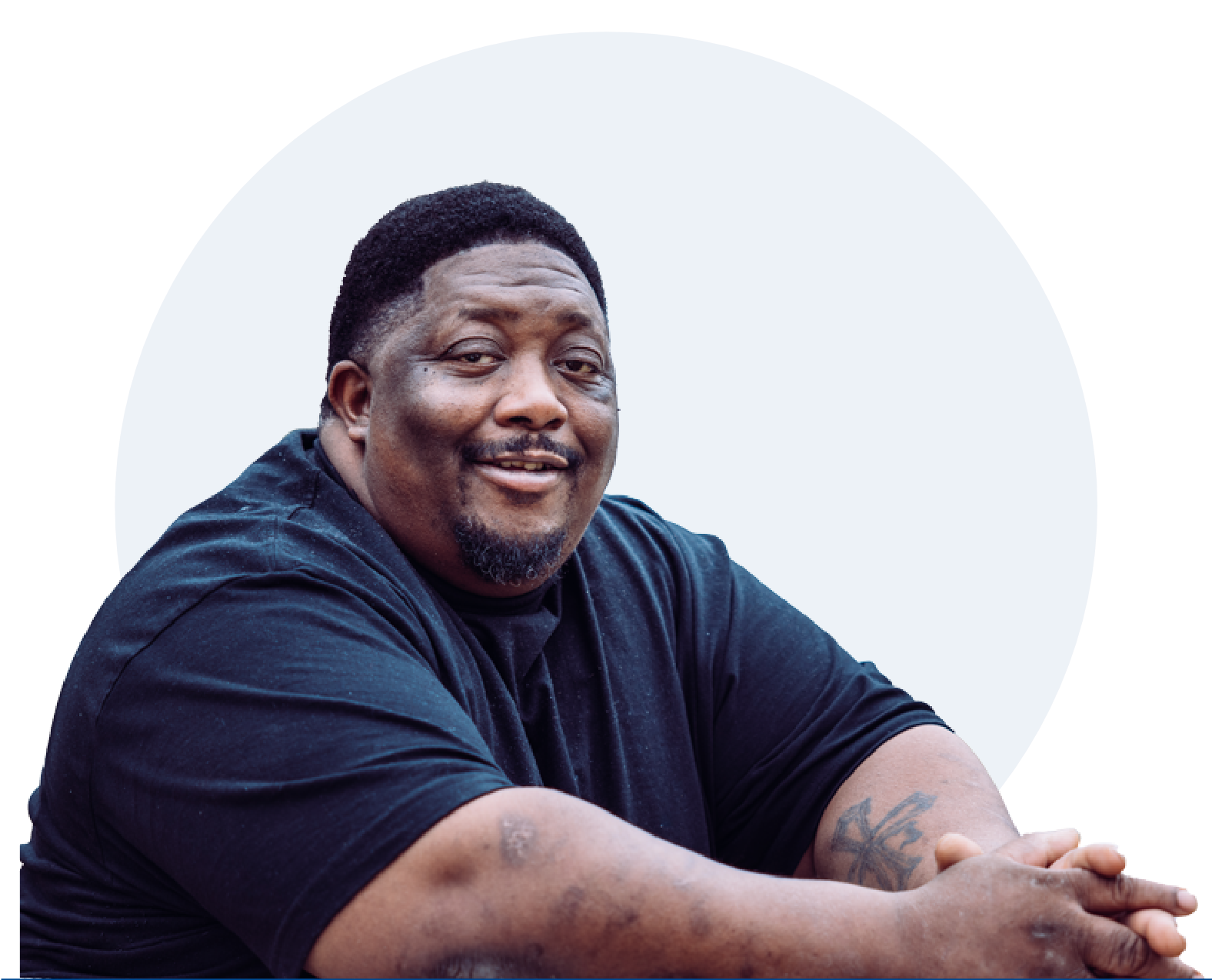 "My mother died when I was 6-months-old so my grandparents cared for me and raised me in church. But in high school, I was hanging with the wrong crowd and started struggling with addiction. I lost jobs and was homeless a couple times until I got tired of living that life. The love from the staff at the Mission made me realize I was in a safe place. I accepted Jesus Christ and found peace. I can look at myself in the mirror now and I love myself again."
Who can enter your life-recovery program?
Men and women seeking real life change that leads to a better way of life.  A life free from the hurts and struggles of their past, empowered and equipped to be contributing, successful members of their family and communities.
Do I have to be a Christian to enter your program?
No! We welcome all individuals who are seeking recovery, no matter what your religious beliefs are currently. 
What are the program requirements?
Our life-recovery program is open to men and women seeking real life change with the following stipulations:
A picture ID is required.  We will accept a printout from law enforcement.

No active warrants.  Please understand you must take care of active warrants prior to entry into the program.

Not a registered sex offender or have any history of ever being convicted of any sex crime.

No severe mental health disorders.

Must be physically able to participate in the recovery program and work therapy.

Is there a fee for this program?
No, our life-recovery program is free and includes housing, meals, daily essentials, and all program components.
How long is the program?
The life-recovery program is an average of 12 months.  After completing the program, residents can opt to enter the transitional phase of our program for up to 6 months which provides housing, meals, and daily essentials while you begin searching for employment and permanent housing.
Can I work while in your program? 
During our transforming life-recovery program, our goal is for you to be able to focus solely on your healing and recovery without the distractions of everyday life, so outside employment is not allowed. However, after completing the life-recovery program, you can choose to enter our transitional phase during which you'll look for employment and save money. 
I have a vehicle, what do I do with it while in your program? 
During your stay, we will park your vehicle in a designated location on property. We frequently start the vehicles parked there to help maintain the life of the engine.  Keys remain in the director's office.
Can I come and go freely? 
Due to the nature of our program, we do not allow you to come and go at will. You will have a set daily schedule, and we will transport you to any outside appointments or ministries that we attend. 
What am I allowed to bring with me? 
Due to community living and space availability, we ask that you adhere to our set inventory.  Click Here for the Approved List
Can I smoke or use other tobacco products?
No, we are a nicotine/smoke free campus.
Can I receive mail and packages?
Yes, however, the Mission reserves the right to inspect all mail and packages prior to giving it to any resident.
Can I attend medical appointments?
Yes, your pre-existing medical needs will be discussed during the application process with the Intake Coordinator.  Medical needs that arise while in the life-recovery program will be addressed with the Case Manager.
Can I have medications?
Yes, you may have approved over-the-counter and prescription medications.  You assume responsibility for self-administering any medications according to the prescriber's order and manufacturer's direction for all medications.
Can my loved ones visit me?
Yes, we have weekly 2-hour visitation on Sunday afternoons from 1:00 to 6:00 pm with prior written approval.
Can I have a cell phone?
Cell phones are permitted but cannot be used during class time or work therapy.
I'm a single mom, can my children stay there as well? 
Yes, we are a recovery program for women and their children. 
Can my children go to daycare or attend school?
Yes, we have a network of schools and daycares the children can attend.
You are welcome to bring personal clothing with you.  If you do not have adequate clothing, the Mission will supply a limited number of clothing items to you while you are in the life-recovery program.  Due to limited space, you will only be able to maintain the level of items listed below.  Any variations must be approved by the Program Director.
Upon intake, all belongings will go through the quarantine/hot house process in order to ensure that our community remains free of bed bugs and other unwanted pests.  Please note that this process takes 8 hours, and your belongings will be held at 120 – 130 degrees for 1 – 2 hours.  The time and temperature are within the lethal range for these pests.  New residents will then complete a personal inventory form with the Resident Manager.
Do not bring hygiene products with you because they melt during this process.  The Mission will provide you with hygiene products.
Non-Clothing Items
Social Security card
Birth certificate
Insurance card
Medications or list of medications you have previously been prescribed
Men's Clothing
Allowed clothing items are as follows:
10 shirts
10 pairs of pants (including shorts)
2 jackets (winter and spring)
1 dress coat
2 dress suits
3 pairs of shoes
1 pair of shower slippers/flip flops
10 pairs of underwear
10 pairs of socks
10 t-shirts
Women's Clothing
Allowed clothing items are as follows:
10 shirts
10 pairs of pants (including shorts)
2 jackets (winter and spring)
2 dresses
2 skirts
3 pairs of shoes
1 pair of shower slippers/flip flops
10 pairs of underwear
10 bras
3 pajama sets
1 purse
1 small bag of makeup
1 hairdryer
1 hair straightener
1 small manicure kit
1 hairbrush/comb
Tank tops are considered underwear and are not allowed to be worn as a covering.
Tillman felt lost and overwhelmed… like he was drifting along in life without an anchor. "I didn't have a purpose in life… didn't know what I was supposed to do. My life was just trying to fill this empty hole with drugs and unhealthy relationships."
"Jesus changes everything."
If we don't allow people to fail, we don't allow people the freedom to change. Self-evaluation allows people the freedom to fail, the freedom to experience God's life-changing grace, the freedom to make better choices, and ultimately, the freedom to change from the inside out.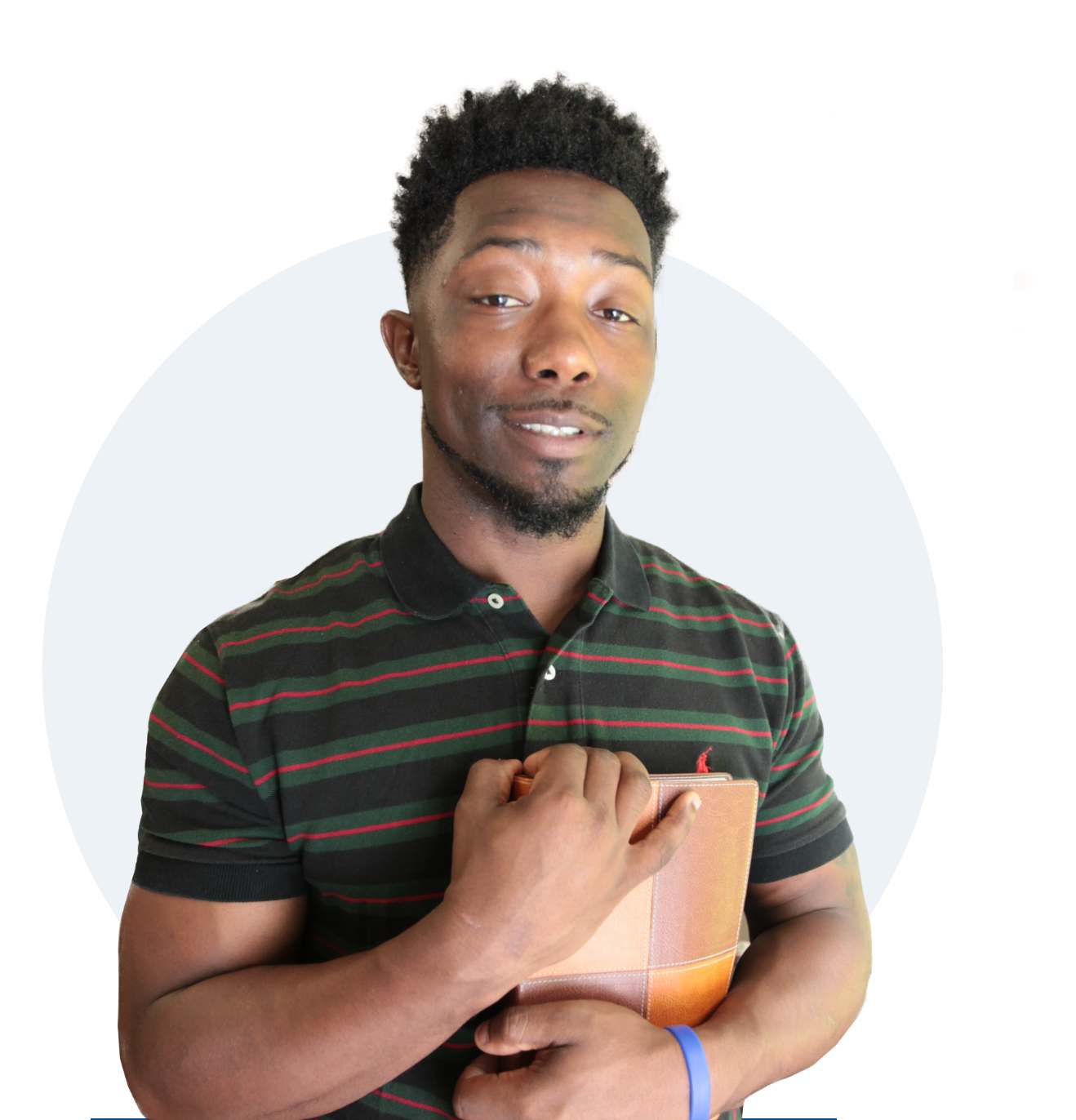 Do you or someone you know need help now?

Your generous gifts provide life-changing care that offers men, women, and children the chance for personal and spiritual wholeness.