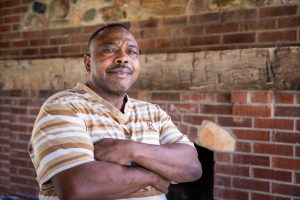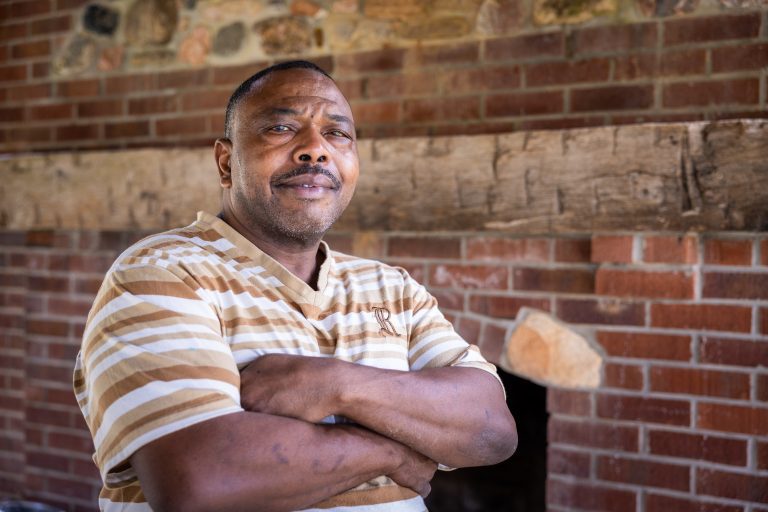 "I'm thankful I've got God walking with me."
Ira knows that if it weren't for the Mission, he would likely be dead. After years of struggling with drug addiction and not feeling good enough, he was ready to give up.
"I was tired of the way I was living… of throwing everything away… not being worthy. Before I came to the Mission, I was suicidal."
Ira had turned his back on God and even stopped going to church. "Instead of going to the Lord, I went to drugs to try to numb everything. I didn't want to feel shame or guilt… I was looking for an outlet that would relieve that stress and pressure I didn't know how to handle."
But then he heard about the Rescue Mission of Middle Georgia and felt a glimmer of hope for the first time in a long time.
"The Mission does not quit on people. The Mission saves lives… they saved me."
In our Men's Recovery Program, Ira recommitted his life to the Lord and true healing began. "Since coming to the Mission, I am reborn in Jesus Christ. I do believe that my life is worth something."
The daily routine of classes, Bible study, and counseling helped him overcome past trauma and develop healthy new behaviors. The mentors and friendships he's made have given him a support system that encourages him no matter what he's going through.
Today, Ira serves in the Mission's kitchen, helping to prepare the meals. He has worked in restaurants before so it was a natural fit, giving him an opportunity to serve others. "Work therapy makes me feel good about what I'm doing. The people appreciate what I'm doing and they tell me."
As his self-confidence grows, Ira continues to lean on the Lord to guide his life and direct his path.
"I am thankful for the Mission because it has shown me that God loves everyone – the rich, the poor, the people that are struggling. God does not discriminate with love."